The Future of Punjabi Television
GLOBAL CPN is a Punjabi pack which is a collection of premium Punjabi TV channels focusing on content which not only connects but also serves the Punjabis all across the globe with focus on providing unbiased news & current affairs, depicting Punjab's culture through music & entertainment shows & engages the audience spiritually through it's religious programming.
The premium Punjabi TV channels in this app provides programs and content that informs & educate while maintaining the highest standards of Punjabi programming. Global CPN comprises of three premium Punjabi TV channels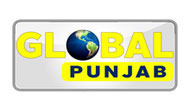 1.Global Punjab TV:
A 24X7 Punjabi television channel which focuses on Fair and Fearless news, engaging talk shows on current affairs, prime debate on politics and business subjects. You can watch popular shows like Hello Global Punjab with Kanwar Sandhu, Talking Punjab with Surinder Singh and Big Debate with Jagtar Sidhu and get to know the true and unbiased picture of Punjab. Our Punjab News bulletins are made twice a day keeping audiences worldwide up to date with happenings in Punjab.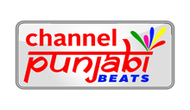 2.Channel Punjabi Beats:
A 24X7 premium Punjabi music TV channel dedicated to music entertainment where you get a daily dose of soulful and contemporary music. It also features music which serves the need of showcasing and depicting the culture & traditions of Punjab through it's rich heritage of music.
3.Atam Ras:
A 24X 7 premium religious/gurbani TV channel fulfilling the spiritual needs of Punjabis.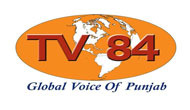 4. TV 84:
TV84 Provides expert opinion on national and international issues impacting the Sikh Community. These issues uncover the core cause of what affects the Sikhs. TV84 news provides viewers with the initiative to take a stand against the unreasonable. The viewers receive a voice that resonates throughout the Sikh Diaspora. TV84 provides a multitude of programming that serves all ages groups. News, Political Discussions, Films, Musical Shows, Gurbani, Kirtan and Katha.
| | |
| --- | --- |
| | 5. Channel Punjab: A True Worldwide Punjabi Family Entertainment Channel. |
We all know how fun and vibrant Punjab and Punjabiyat is, see how we have captured the real Punjab for our viewers and we are sure that you won't be disappointed. We are committed to serving the Punjabi community and our programming will reflects this with a wide range of programs to choose from and we are very humble to say that we have worked with Punjabis most famous names in the industry. There is a need for quality Punjabi family programming which has an appeal to a wider audience but at the same time unite the Punjabi community worldwide with unique programming concepts. A platform for the new Punjabi generations were they too can be recognized and a platform for them to express themselves. We hope to set new standard in the industry, to be that bridge between the new and old generations of Punjabis and a channel which they will feel proud of. CHANNEL PUNJAB "PUNJABIYAN DI SHAAN"
---
OUR MISSION:
Our mission is to connect Punjabis spread all across the Globe with a common platform by showcasing the Real Punjab: It's culture, traditions, spiritualism, modernity, diversity, unity, bravery, agony and ecstasy and at the same time highlighting the Punjabi diaspora: It's achievements, struggles, celebrations & community unity through high quality programs.